To cater the growing need of telecommunication, Tamra presents Tamra Telephone Cables as a fulfillment of our commitment to quality and performance Tamra Telephone cables are among the best in industry and meet various national and international standard requirements.
Construction
Conductor - Bare/tinned annealed copper
Insulation - PVC/ PE
Shielding - Individual /Overall Shielded with aluminium tape (Polyster backed) or Bare/Tinned copper wire braiding
Outersheath - PVC
Sizes - 0.4/0.5/0.6/0.7/0.8/0.9 mm dia conductors available in 1 pair to 50 pair
Standard - TEC Specification G/WIR 06/02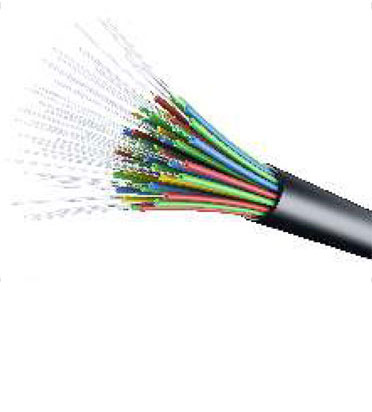 Applications
For telecom data transmission in telephones, Intercoms, EPBAX, FAX, Close circuit security system, Residential / Industrial telephone line.
Salient Features
Specially formulated hard grade PVC, is used for insulation. This PVC not only gives long life and better stability to cable but also has high electric properties to minimize losses and disturbances.
Distinct Colour Coding System as per TEC.
Pairs having staggered lay especially the adjacent one to minimize the cross talk.
Precise and controlled sizing and process is done for conductor and insulated cores with all automatically controlled machines to attain the perfect and optimum value of capacitance, attenuation and impedance.
Shielding is provided as optional feature, to avoid external as well as inter pair interferences, when the cables are used for specific needs.
Single Core, ZHFR Insulated Cables In Voltage Grage 1100V
No. of Pair
0.45 mm Dia. over Insulation
mm)
Conductor
Approx.
Overall Dia
(mm)
0.50 mm
Dia. over
Insulation
(mm)
Conductor
Approx.
Overall Dia
(mm)
0.60 mm
Dia. over
Insulation
(mm)
Conductor
Approx.
Overall Dia
(mm)
0.70 mm
Dia. over
Insulation
(mm)
Conductor
Approx.
Overall Dia
(mm)
1
0.80
2.60
0.90
2.80
1.00
3.00
1.20
3.70
2
0.80
4.00
0.90
4.40
1.00
4.70
1.20
5.60
3
0.80
4.20
0.90
4.60
1.00
5.00
1.20
5.90
4
0.80
4.60
0.90
5.00
1.00
5.40
1.20
6.40
5
0.80
5.00
0.90
5.40
1.00
5.90
1.20
7.00
6
0.80
5.40
0.90
5.90
1.00
6.40
1.20
7.60
8
0.80
5.70
0.90
6.30
1.00
6.80
1.20
8.10
10
0.80
6.70
0.90
7.40
1.00
8.00
1.20
9.30
20
0.80
8.60
0.90
9.50
1.00
10.30
1.20
12.00
40
0.80
11.80
0.90
13.00
1.00
14.10
1.20
17.00
50
0.80
13.20
0.90
14.60
1.00
16.00
1.20
18.70